The Arab Organization for Agricultural Development (AOAD) participated in the meetings of the 17th session of the Committee for the Review of the Implementation of the Convention (CRIC 17) of the United Nations Convention to Combat Desertification (UNCCD), which was held in Georgetown, Aguiana, from the 28th to the 30th of January 2019. The session was devoted to reviewing the national reports prepared by the States parties to the convention, on the progress of the implementation of Ordos strategy for land degradation, which was approved by the 13th Conference of the Parties in September 2017.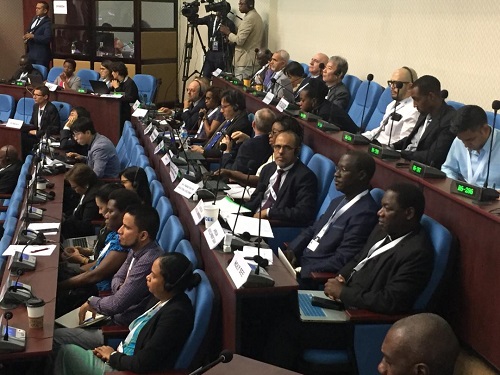 Sixteen Arab countries have prepared their national reports according to the new methodology for preparing these reports with the technical support provided by AOAD, moreover AOAD also prepared the first unified Arab report on the Arab countries' efforts to neutralize land degradation. It is the first and only international agreement addressing the problem of desertification.
It is based on the principles of partnership, participation and decentralization for good governance and sustainable development, through assisting developing countries that are parties to the Convention and affected by desertification, particularly in Africa.