The Director General of the Arab Organization for Agricultural Development (AOAD) H.E Prof. Ibrahim Adam El Dukheri, distributed a number of buffalos to some of the rural families in Assiut governorate, on the 3rd of February 2019, in the presence of the Deputy Minister of Agriculture for Livestock, Fisheries and Poultry H.E Dr. Mona Mehrez, the Deputy Governor of Assiut H.E Eng Amro Algadi, and the Representative of the World Food Program in Egypt Dr. Mangstap Hailey.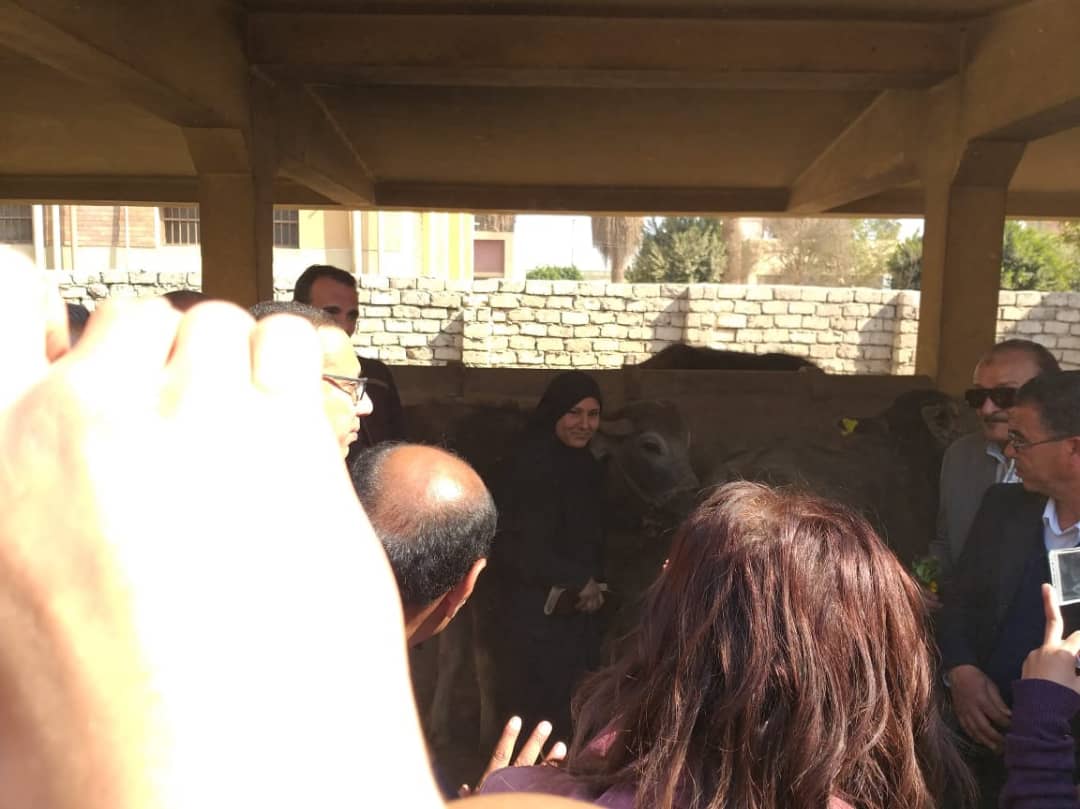 H.E Prof El Dukheri stressed that this work is a continuation of the efforts of AOAD to contribute to the prosperity of the Arab countryside through its programs to reduce the poverty rates in the Arab countryside and enhance the role of rural women in development and the ability to generate employment opportunities in rural areas.
It is worth mentioning that AOAD has distributed 210 heads of buffalos during the years 2013-2014 to families in the provinces of Egypt in an attempt to achieve sustainable development in rural Egypt.