H.E Prof. Ibrahim Adam El Dukhiri DG of the AOAD, visited the premises of the United Nations Economic and Social Commission for Western Asia (ESCWA), on the 2nd of November 2017. H.E Mrs. Roula Majdalani, the Director of the Sustainable Development Policies Division (SDPD).
Mrs. Majdalani thanked H.E Prof. El Dukhiri for his efforts in cooperating with ESCWA, adding that the wise management and ambitious goals of the AOAD will promote a new partnership. This will enhance the joint efforts in the field of agricultural development and implementing the Strategic Development Goals.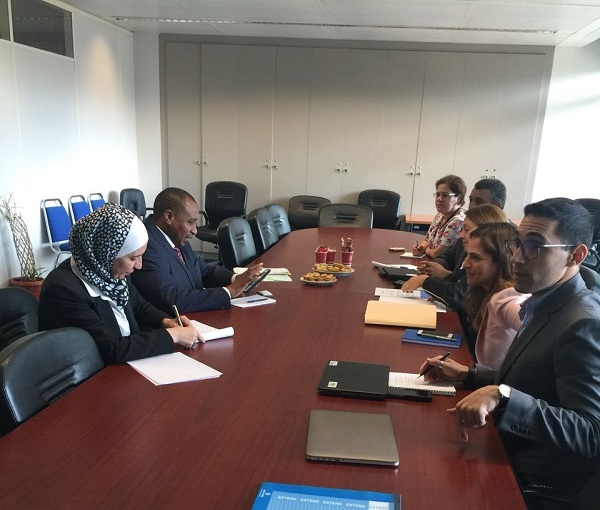 The meeting discussed the steps taken in the project of "Enhancing food and water security through cooperation and capacity building in the Arab region", implemented by ESCWA in coordination with Arab, regional and international organizations such as the AOAD. H.E Prof. EL Dukhiri pointed out the importance of this project in the Arab region. Adding that the AOAD plays a role in the training programs, good agricultural practices and food security conditions. He pointed also to the importance of intervening in the agricultural sector through the safety of food, waste reduction and increased investments, flow of agricultural products among Arab countries, the introduction of modern technologies in all its forms, and conservation of agricultural resources, including land, water, plant and animal genetic resources, and adaptation to climate variables.
At the end of the meeting, the two sides agreed on the importance of forming a regional consultative group. This formation gives the opportunity to exchange experiences. It will also give an added value to the joint Arab action , focusing on the need for capacity building through joint projects.