H.E Prof. Ibrahim Adam El Dukhiri, DG of the AOAD participated in the 10th annual conference of the Arab Forum for Environment and Development, which was held in the Lebanese capital Beirut during the period from the 2nd to the 4th of November 2017.This participation came in the context of the AOAD interest in environment and sustainable development issues in the Arab region, and in order to enhance cooperation and coordination with Arab, regional and international organizations and institutions in common issues.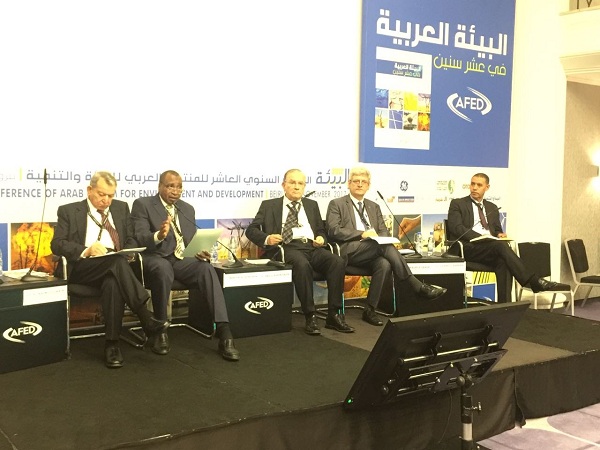 The forum reviewed a report on the state of the Arab environment within the last ten years. H.E Prof. El Dukhiri discussed the importance of the report, which focused on the changes in the environmental policies and governance and its significance in implementing laws and strategies. He also addressed the importance of building partnerships in the future to enforce the benefits of sustainable development.
H.E Prof El Dukhiri, highlighted the AOADs' efforts and experience in the field of food security, sustainable development and the environment in the Arab region. Pointing to the food security situation and the food gap in the Arab world, and to the Arab initiatives towards achieving food security and sustainable development.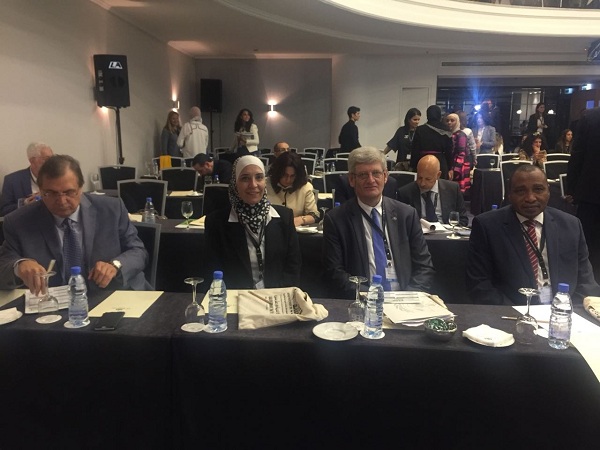 He also stressed the importance that the AOAD gives to the management of natural resources, the protection of the environment and the achievement of the United Nations goals for sustainable development 2030. He pointed to the most important activities and programs carried out by the organization to support the Arab efforts to protect the environment through training programs, capacity building, studies and consultations and relevant international environmental conventions.