The Arab Organization for Agricultural Development (AOAD) participated in the 15th conference of the Regional Committee of the World Organization for Animal Health (OIE) for the Middle East, in Abu Dhabi, United Arab Emirates during the 10th to the 14th of November 2019.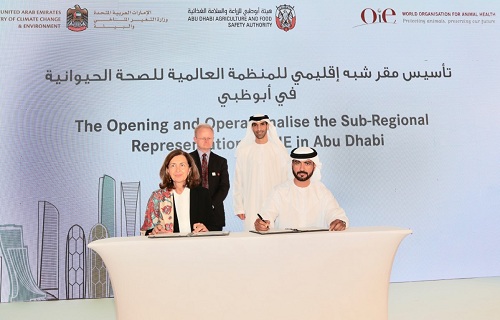 The conference was organized by the Emirati Ministry of Climate Change and Environment in collaboration with the Abu Dhabi Agriculture and Food Safety Authority and OIE.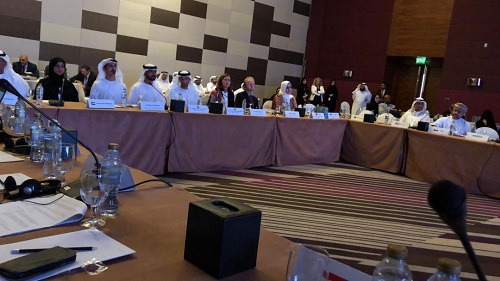 The conference aimed to discuss the level and status of animal health and livestock production issues in the Middle East, review successful global experiences in this field and prepare effective recommendations to elevate this sector in the region to be presented at the AOAD general session in May 2020.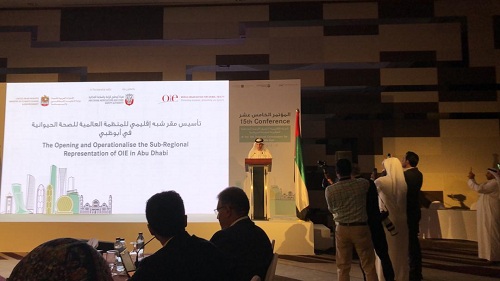 The conference included several specialized workshops and discussion sessions on the latest issues and requirements, the nature of the role played by OIE in the region and the requirements of its development, and the discussion of the regulations and the legislation of the international conventions to deal with several species of wild animals and plants especially endangered species.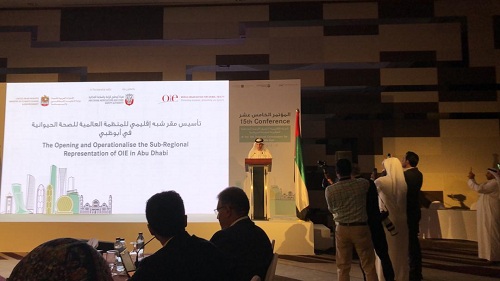 The conference witnessed a wide international participation from a number of international organizations such as AOAD, organizations from the Middle East and the Horn of Africa, as well as more than 80 decision makers, experts and specialists in the field of animal health and agriculture, in addition to the participation of representatives from the GCC, Egypt, Syria, Iraq, Ethiopia, Sudan, Somalia and several other countries.
The signing of establishing the OIE sub-regional office in Abu Dhabi was during the conference. The new office will support AOAD's efforts in promoting animal health, supporting transparency in the status of global animal diseases and setting international standards to facilitate the safe trade of animals and products of animal origin.