The Director General of the Arab Organization for Agricultural Development (AOAD) H.E Prof. Ibrahim Adam El Dukheri, visited the Sheep Breeding Project in the Deir Ala area in the Jordan Valley area in the Hashemite Kingdom of Jordan on Tuesday 19/2/2019.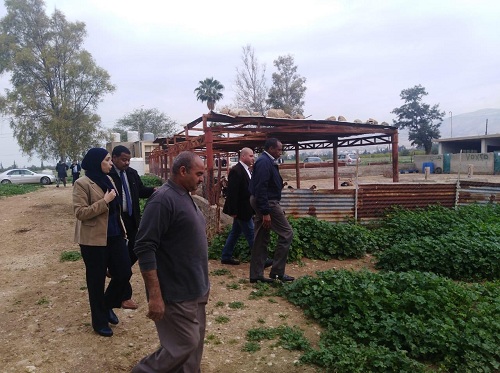 The project aimed at creating a nucleus from the local goats by crossbreeding it with the male Shami goats to distribute part of the production to the families to improve their sheep productivity leading to the increase in production and productivity and raise the income of the local farmers.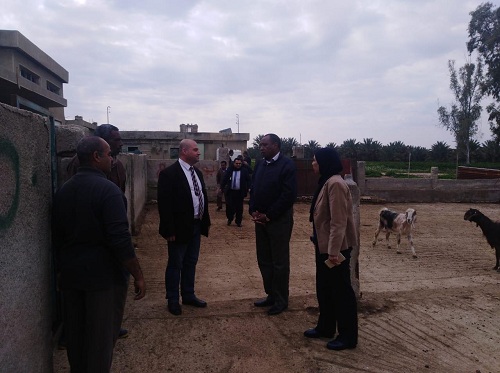 It is worth mentioning that AOAD established Deir Ala project in 2012, on an area of 65 donums. The project had about 120 goats and a number of, crossbred female goats and crossbred & pure Shami bucks.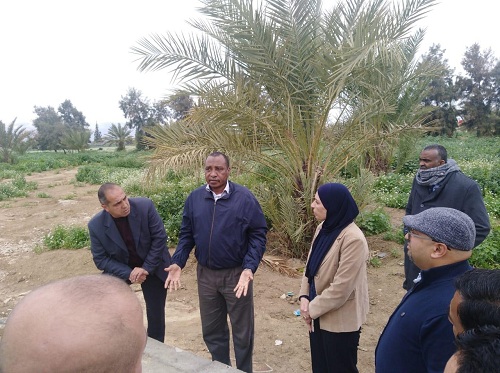 During the previous period 150 goats were distributed to 30 families in the Gor - fefa and Maamoura areas. Each family was given 5 crossbred goats, in addition to providing feed to the families on a monthly basis for the first 6 months. The Ministry of Agriculture station was also supported by 10 heads of the crossbred bucks (50% Shami bucks).