H.E Prof. Ibrahim Adam El Dukhiri, the Director General of the AOAD, attended on the 9th of November 2017 in Oran in Algeria, the 7th International Exhibition of Fishing & Aquaculture (SIPA 2017), under the theme "For sustainable & diversified growth of the fisheries & aquaculture economy". The exhibition was organized by the Algerian Ministry of Agriculture, Rural Development and Fisheries. H.E Mr Abd Al Gadir Bo Azgi the Algerian Minister of Agriculture, Rural Development and Fisheries, inaugurated the exhibition, in the presence of a number of officials, investors, organizations in addition to exhibitors of different products and items related to the subject of the exhibition.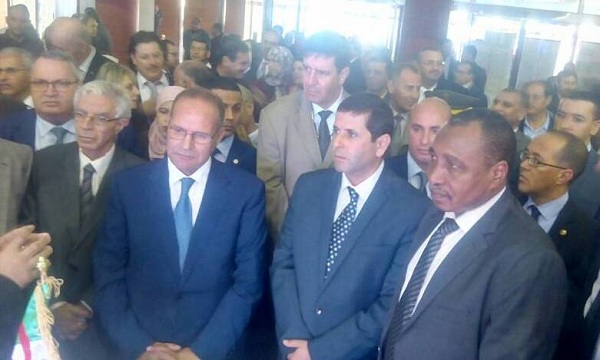 After the official launch of the exhibition, H.E Mr Abd Al Gadir Bo Azgi, H.E Prof El Dukhiri and the other guests toured around the exhibition. During their tour they visited AOAD section and they listened to the explanations on the objectives, achievements and its interest in the development of fisheries in the Arab countries and in particular aquaculture. The aim is to preserve the Arab food self-sufficiency in fish products. Integration between Arab countries with a surplus and those that are deficient are encouraged. A reminder of the objectives and components of the Arab strategy for fisheries 2017-2037 was also given.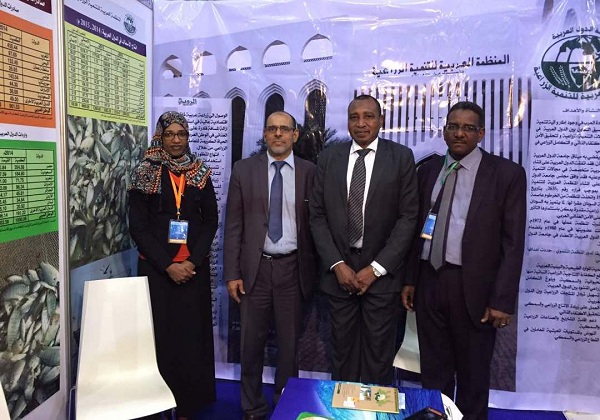 H.E Mr Abd Al Gadir expressed his admiration for AOADs' efforts in this field and looking forward to developing its cooperation with Algeria in this field. He also thanked H.E Prof. Ibrahim for AOADs' participation in this event and his keenness to personally attend and participate actively in this important event. After his tour between the different sections of the exhibition, H.E Prof Ibrahim attended along with H.E Mr Abd Al Gadir a press conference.
In the evening H.E Prof El Dukhiri visited a private company specialized in fisheries. He also visited once more the exhibition and met investors and organizations representatives and discussed the possibilities of establishing new partnerships.