The Arab Organization for Agricultural Development (AOAD) signed a memorandum of understanding (MoU) with the Jordanian Dates Association on the 19th of February 2019. The MoU aimed to integrate and combine the efforts to serve the palm sector particularly in Jordan and the Arab region in general.
The Jordanian Dates Association is the main section for palm development at the Jordanian Ministry of Agriculture.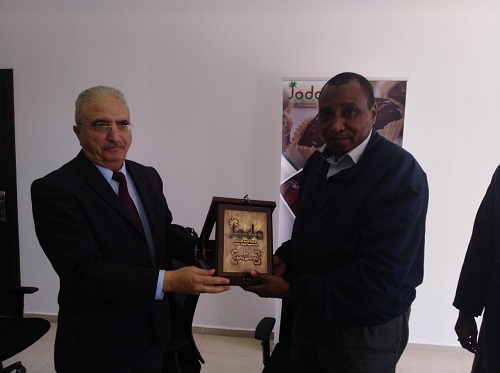 The Chairman of Jordan Dates Association H.E Eng. Anwar Haddad expressed his desire and willingness to cooperate with AOAD in all fields related to their joint work. He pointed out that the association has been working since 2005 in order to reach an organized Jordanian date market with high quality of production with an important share to the international market.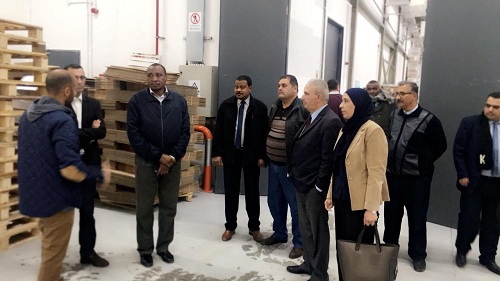 The Director General of AOAD H.E Prof. Ibrahim Adam El Dukheri said that since AOAD was established, it has been interested in the date palm sector because of its importance in the Arab cultural heritage, its economic and social value as well as being one of the main food sources in many countries in the Arab region. He added that AOAD implemented various activities that aim to develop the palm sector in the Arab region in areas of workshops, meetings and training courses as well as regional and national projects to combat pests and diseases affecting palm trees and means to combat them.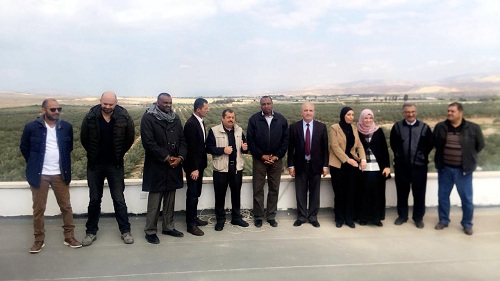 He also referred to the study of the value chain of date palms in the Arab region and the strategic framework for the development of the date sector in the Arab countries prepared by AOAD with the support and funding of the Food and Agriculture Organization of the United Nations (FAO).
H.E Prof. El Dukheri was introduced to the Jordanian experience in Almajhool dates and toured one of the Jordanian farms of Almajhool dates and observed the lines of packing, grading and packaging at the farm