On the 10th of December 2017, H.E Eng. Khalid Al Hanifat, the Jordanian Minister of Agriculture, visited the headquarters of the Arab Organization for Agricultural Development (AOAD) Regional Office in the Arab Mashreq Region. He checked the rehabilitation and maintenance work in the office.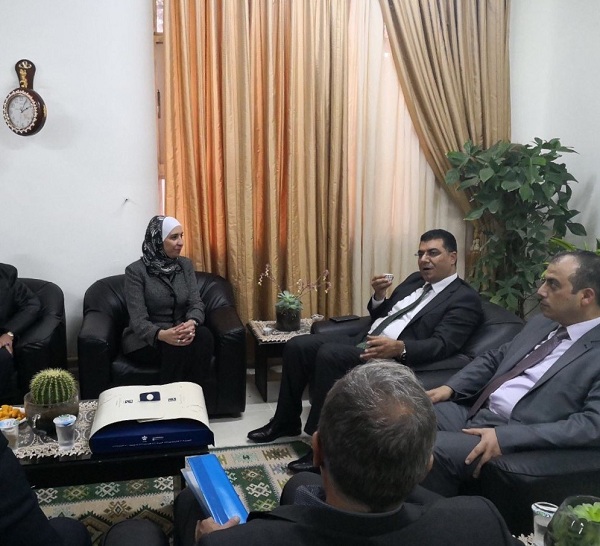 This visit came within the framework of the Minister's concern on the importance of the joint Arab action in achieving agricultural integration and Arab food security. Supporting the vision of H.E Prof. Ibrahim Adam El-Dukhiri, the Director General of the AOAD to activate the regional office in Jordan. To achieve sustainable agricultural development in the Arab world in general and in the countries that fall within the scope of the work of the Office in particular.
It is worth mentioning that the Regional Office of the Arab Mashreq agreement was signed in 2014. The office supervises the AOAD's programs and activities in Jordan, Syria, Iraq, Palestine and Lebanon.