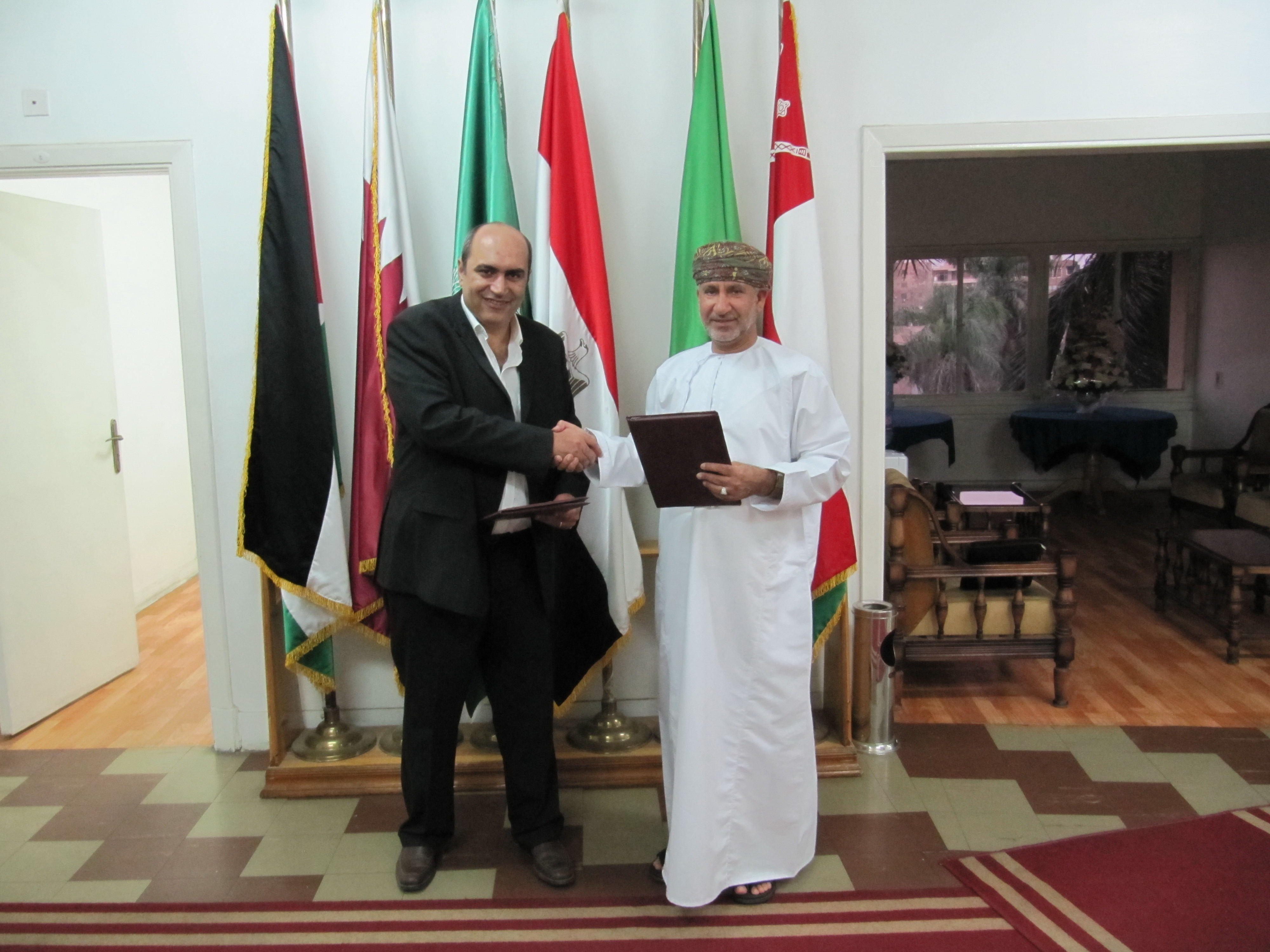 H.E Dr. Al-Zadjali, Tariq Moosa, The Director General of the Arab Organization for Agricultural Development(AOAD) signed a contract to the value of EGP(1050000) with an Egyptian company for the supply of corn kernel strippers (Ar.Farata) to be distributed to small farmers at al- Sharqiya and al-Minya provinces of Egypt.
The purchase of these machines comes under AOAD program for Development of Agricultural Technology and in line with its efforts to provide support to small farmers in order to improve their standards of living.
The purchased strippers will be offered to beneficiary farmers in the said provinces as a grant from AOAD.
AOAD is further planning to implement a buffalo distribution project for the benefit of small Egyptian farmers, while continuing with the implementation of it's ongoing one million olive plants project in Sinai, Egypt.