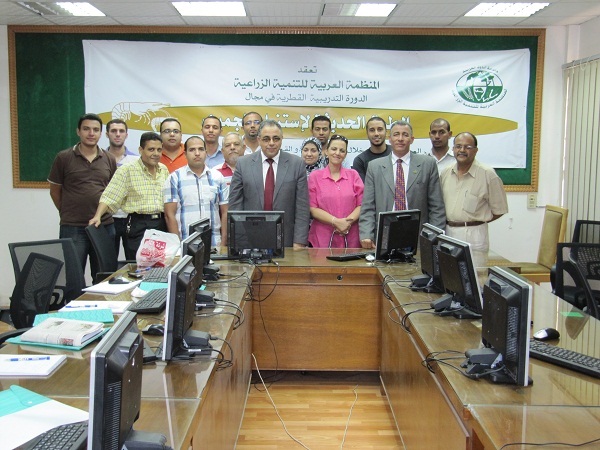 Within the framework of the Arab Program for Agriculture and Fisheries Training, The Arab Organization for Agricultural Development (AOAD) organized, at its regional office for the central region, Cairo, Egypt, a training course on the modern techniques in shrimp farming from 15-17 September 2013. The course was attended by (17) Egyptian trainees from the Ministry of Agriculture and Land Reclamation, The Animal Health Research Institute, the Central Laboratory for Fisheries Research and the Public Authority for Fish Resources Development.
The training program included lectures and practical sessions on the various types of shrimps, ways to establish and maintain hatcheries, methods for shrimp reproduction, and natural feeding techniques for newly hatched larvae beside methods for shrimp farming in saline and fresh water. Shrimp diseases were also elaborated and means and methods to treat and guard against them were also addressed.
Moreover, the training program included a field visit to a private shrimp farm in which trainees were shown the different stages of shrimp farming.