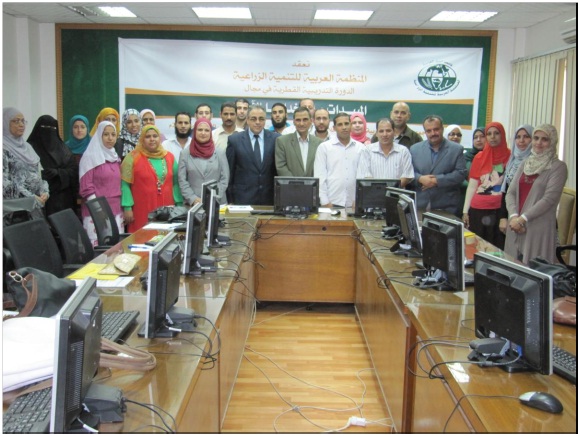 The Arab Organization for Agricultural Development (AOAD) has organized a training course on "Pesticides and Their Safe Use" at it's regional Office for The Central Region, Cairo, Egypt. The course started on 28/10 and concluded on 30/10/2013 and was attended by concerned persons from the concerned Egyptian Authorities.
The training program included lectures on pesticides formulations and their relation to the safe use of pesticides, the general principles for the analysis of pesticides residues in food, introduction to pesticides, residues in food, study of the fatal toxicity during pregnancy in experimental animals, hazards of the use of pesticides to consumers and to workers in the field of pesticides, proper handling of pesticides, methods for detection of pesticides fraudulence and smuggling, means to curb the growth and development of resistance, role of evaluation of pesticides in the control of pesticides as well as the new techniques for pest control by the use of Nanotechnology.
Lectures were delivered by competent professors and specialists.