The Arab Organization for Agricultural Development (AOAD) signed, this Sunday the 1ST of September 2013, a contract with SAS construction company for the rehabilitation of the main canal of Seleit Agricultural Scheme in Khartoum State, Sudan. The scheme suffered serious damage as a result of the devastating floods that engulfed the area following the heavy rains that hit Khartoum state, as well as many other Sudanese states, during the first week of last August. The total length of the main canal of the scheme is 29 km. extending from north to south, the first 8 km of which were severely damaged by the floods.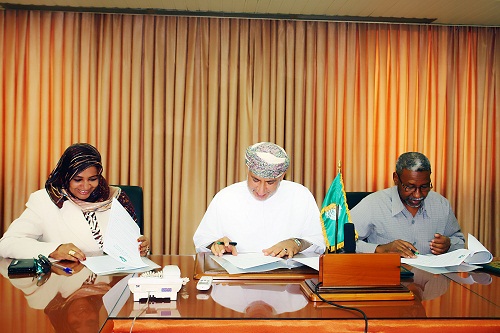 The Seleit Agricultural scheme is located on the eastern part of Khartoum state. It is one of the main food security projects in the state, with an area of 16,500 feddans (6523 hectare) and a further extension area. The scheme is irrigated from the Blue Nile and is divided into 8-9 feddans holdings owned by farmers and investors for a 20- year-contractual period. It grows a number of food and fodder crops for the local and export markets.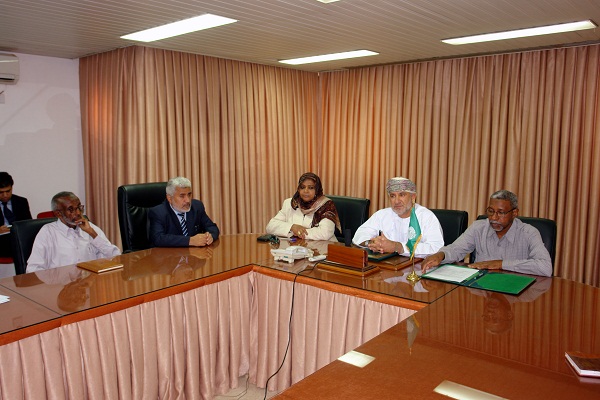 AOAD intervention comes as an initiative to secure food for the state population and to curb the rise in prices of food commodities resulting from the damage caused by the floods.
H.E Dr. Al-Zadjali, Tariq Moosa, The Director-General of AOAD signed the contract on behalf of the organization while Engineer Ms. Azhar Othman Murad, signed on behalf of the executing company. The signing ceremony was attended by his Excellency Dr. Azhari Khalafallah, Khartoum state minister for agriculture, livestock and irrigation and engineer Ahmed Ibrahim Ahmed, General Manager, Seleit Scheme. It was witnessed by a number of staff from AOAD, the Ministry, the Scheme and the Company.
The contracted works include removal of accumulated silt from the main canal, repair of damaged embankments, and are expected to be completed within twelve days from the date of signature including two mobilization days.